---
Second hand clothing trade offers the possibilities of exchange- crossing borders to meet with new design ideas that provide valuable opportunities. Our team believes that solutions must be discussed and explored between the sender of second hand clothing and the receiver, at both micro and macro level.

To emphasize this assertion, we combine forces and perspectives to enrich the dialogue on clothing donation by including cross-cultural perspectives. The community page is an environment where like-minded people can meet each other. Together we strive to develop and support those ideas and interventions in which we see art and design as our tool to open the dialogue that unleash much needed societal shifts. Want to stay updated, learn and do? Join our community here.
JAMES TOWN STREET STYLE
By Apag

Apag is a shutterbug that first showed an interest in photography after his father sadly passed away and he was asked to prepare a slideshow for his wake. Although Apag is the main creative in the family his passion may have stemmed from his father's fondness for artistic material, as well as photography. Like many other creative master minds he didn't go to school to learn his craft. Instead he would lock himself away after high school in his bedroom and immerse himself in a fountain of photography knowledge from books or on the internet.

Apag documented street style in James Town, a neighbourhood in Accra where, we believe, the most stylish people live and where second hand clothes are a go-to item for daily wear.





Shoes on the beach
By HIONLIFE



HI ON LIFE started as a counter-reaction to the unsustainable mass production system of our fashion industry. In close collaboration with Ghanaian tailors and craftsmen, street couture is created on demand from the beach-side studio in Kokrobite/Accra.

I experience the devastating amounts of trash that scatter the beautiful beaches here daily. Much of the trash is plastic, mainly bags and water bottles, but also a large amount of shoes. The parts of the shoe that are made out of cotton or leather did biodegrade but the plastic or synthetic parts, like the soles remain forever…

For this project I have chosen to work with second hand items that are in their last stage of life... Items that are in the 'trash-stage'. I have tried to find ways of getting dumped shoes that I find on the beach back into the cycle for a new life. From the shoes I found on the beach I created a small shoe collection by piling and combining soles and parts together into new shapes and styles.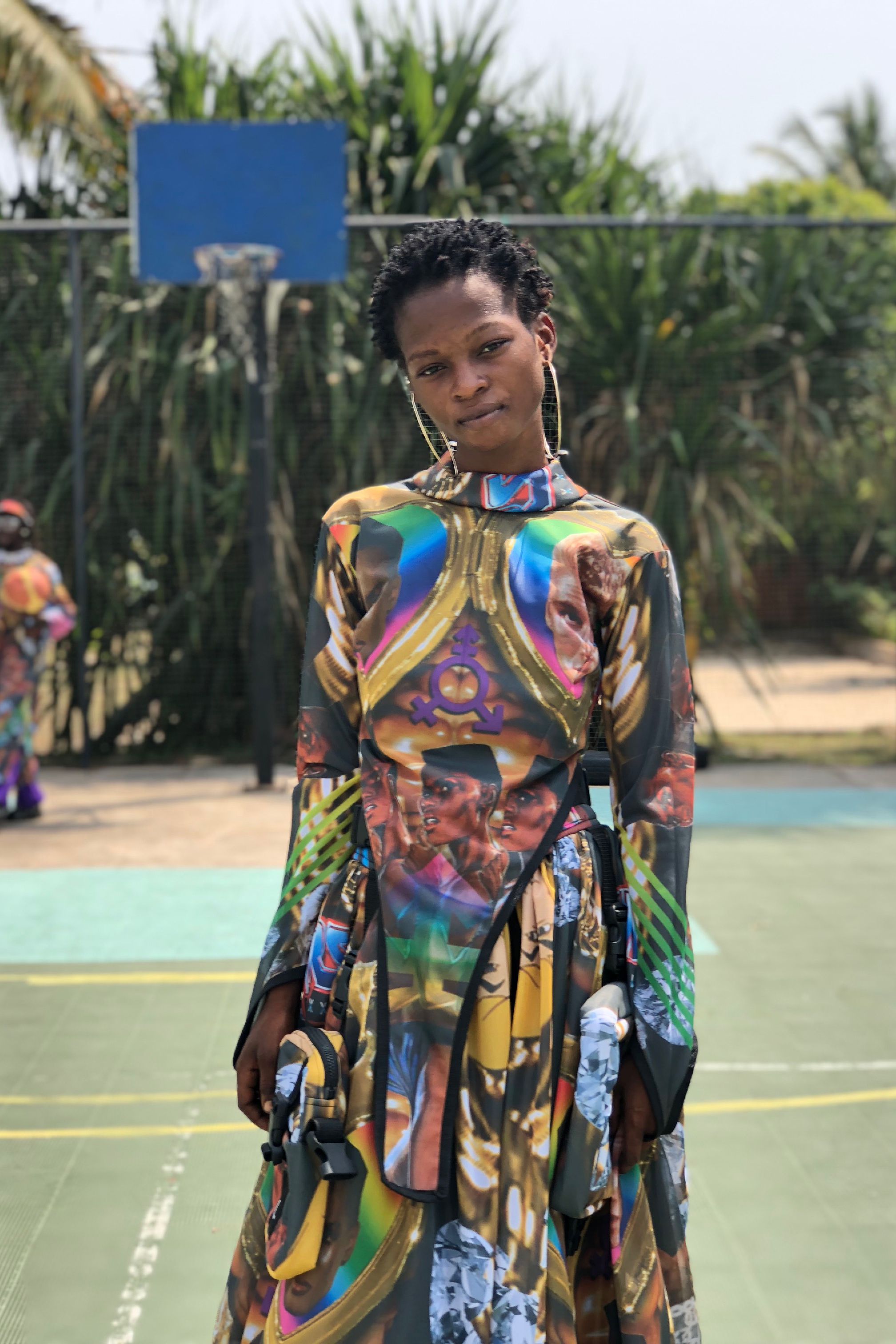 Clothing Passports
By Linda Valkeman
Linda Valkeman is a research-based designer who straddles the interface of design and anthropology. Defining herself as a 'Material Teller' she aims to explore how the meaning of objects, styles and aesthetic forms change over time and space.

Fashion is linked to the concept of time and memory, and defining how objects can stand the test of time. Each item that "ends up" in Kantamanto has a long story behind it from the materials used to make it to the people who designed it and sewed it to the retailer and the consumer who ultimately donated it. I started archiving the journey of specific items to track the distance traveled and to speculate on the life of the item.

It points to the absurdity of the story behind our stuff...why does an old, damaged plastic toy has to travel 15.000 KM to end up at a market in Accra? The miles a garment travels in its lifetime in comparison to the reality that many of Kantamanto's retailers will not have an opportunity to leave Ghana. The clothing becomes a connector between people which is beautiful in some ways but unjust in the other ways. But it makes the connection between "sender" and "receiver" more transparent, intimate, emotional...more human.
KANTAMANTO
By Francis Kokoroko


Francis Kokoroko is a documentary photographer and artist with a keen interest in the politics of Africa's recorded history. Through his photographs and artistic practice Francis documents everyday life and the ever evolving cultures on the continent while consciously questioning his role as the recorder and the medium itself.

By documenting Kantamanto, Francis is reflecting on his existing relationship with second hand clothing and the traders at the market. Visiting this market since he was 12, he reimagines his relationship through photographs from a place of nostalgia and the unknown.

"There is something about Kantamanto that excites me; to find! Brooding over the these finds as objects of art, culture and symbols of rejection and donation."

KANTABEAST
By Carmen Hogg
Models: Brimah, Nigel and Dela
Photographer: Jhey too Cool


"Kantabeast; A person whose consumption is solely based on second hand streetwear items thrifted at Kantamanto. (S)he wears unique, hard to find and in high demand second hand streetwear items and sets a sustainable trend"

Kantabeast is a small series of three young creatives from Accra that I styled in second hand items bought at Kantamanto, the second hand market in Accra. Kantabeast is a play on Hypebeast; a term often used to refer to an individual whose consumption is heavily influenced by the social status (hype) around a product which is often produced in limited quantities. I want to show that you can be a Hypebeast by wearing second hand items thrifted at Kantamanto. Kantabeast is a playful way to critique the very-unsustainable consumption culture we live in.

Style in Accra has been on my mind since the first time I got here in 2008. The way in which people curate their style fascinates me, especially the streetwear culture and street style. Whilst the creative industry is flourishing and more brands pop up I, at the same time, see interesting ways in which youngsters integrate second hand clothes in their styles. Lovers of streetwear go to the market and find the most wanted second hand sneakers, basketball shirts and original items. Amongst the piles of fast fashion 'trash' good thrifters are still able to find amazing 'gems'.
Untitled Tracks
Jason Kleatsh


Apag is a shutterbug that first showed an interest in photography after his father sadly passed away and he was asked to prepare a slideshow for his wake. Although Apag is the main creative in the family his passion may have stemmed from his father's fondness for artistic material, as well as photography.


OBRONI WA WU
By Martin Peeves


For my participation in the Obroni wa wu project, I intend to engage and present a transdisciplinary Art research based response on the phenomenon and culture addressing and highlighting resolutions and responses being adapted such as second-hand clothing, upscale fashion and thrifting

Dead People Shoes - this is part of a series of sound art explorations on the subject of Obroni Wa Wu made by Martin Peeves under the moniker @Peeveskotek. The project is based on the idea of recycling, re-using and composing new material from found sound.


Lost & Found
By Linda Valkeman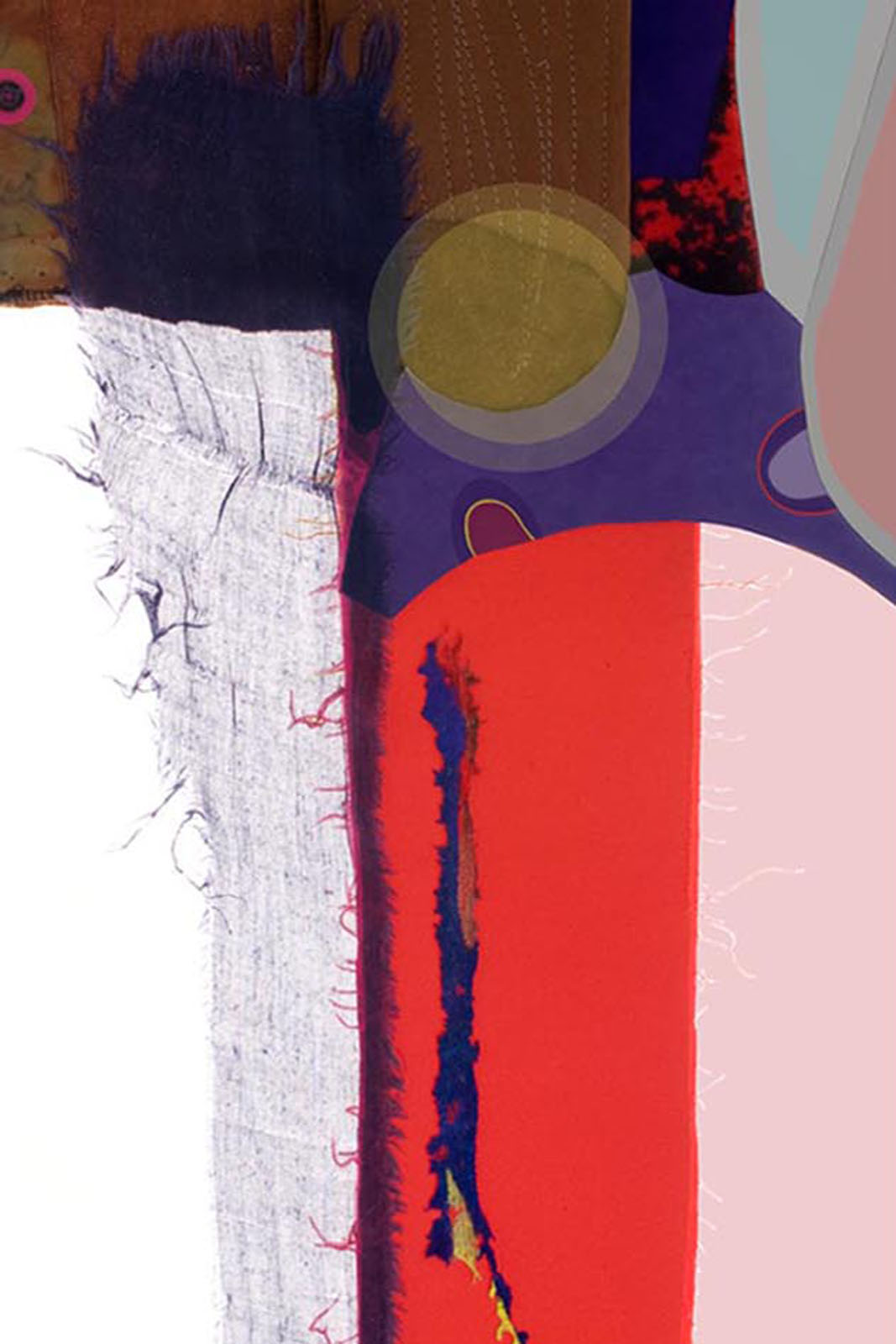 As an artist my imaginations run wild in almost everything I do. The uncertainly of what I will get anytime I go shopping for second hand clothes isn't an exception and that's where the conversation starts from; the very centre with my mind being in total darkness of the unknown.

The suspense is exciting with a slight feeling of impatience. What will I get today? Will it be something nice and unique? Maybe I might not get anything I like, which can be disappointing at times. When I get what I want, I wonder why the previous owner rejected the item. Is it the torn buttons, spoilt zip, a stain or a bad fit?

SOUNDS OF OUR FEET
A footwear sound Installation by Steloolive



Footwear has always been the sound canvas of our feet. Sound & performance fashion artist Steloolive dives into Accra's largest second hand market Kantamanto to dig out the sound bite stains that shoes imported into the space has been tagging along.

Steloolive believes these shoes have served as a recording magnetic sound device which has collected amazing sound bites from different people from different cultures and countries. That they collected stories of sounds from these people in different forms from lifestyle - on their good and bad days, their engagement with space and architecture, food, moments, etc...

This ideology of SOUNDS OF OUR FEET can't be heard but can only be reimagined by looking into the heart of these shoes